Recall: The Puppet Company – Tree House Soft Toy
Category: Toys
Product: Soft toy
Brand: The Puppet Company
Name: Tree House
Type/number of model: PC 004505
Batch number/Barcode: Batch: H13H – products sold between 15 January 2014 and 12 June 2014., Barcode: 5060091084810
OECD Portal Category: 86000000 – Toys / Games
Description: Soft padded toy tree house trunk with holes for 6 woodland animal finger puppets, supplied in clear plastic bag.
Country of origin: China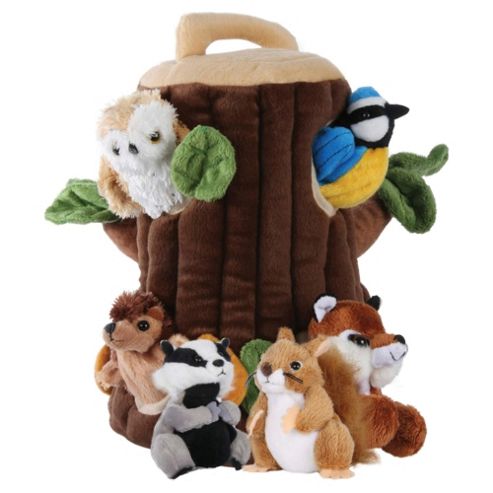 Risk: Choking
The lining material inside the tree trunk deteriorates and can easily pull away, giving access to the inside filling material. A child may put the filling material in the mouth and choke.
The product does not comply with the requirements of the Toy Safety Directive and the relevant European standard EN 71-1.
Voluntary measures: Recall of the product from end users